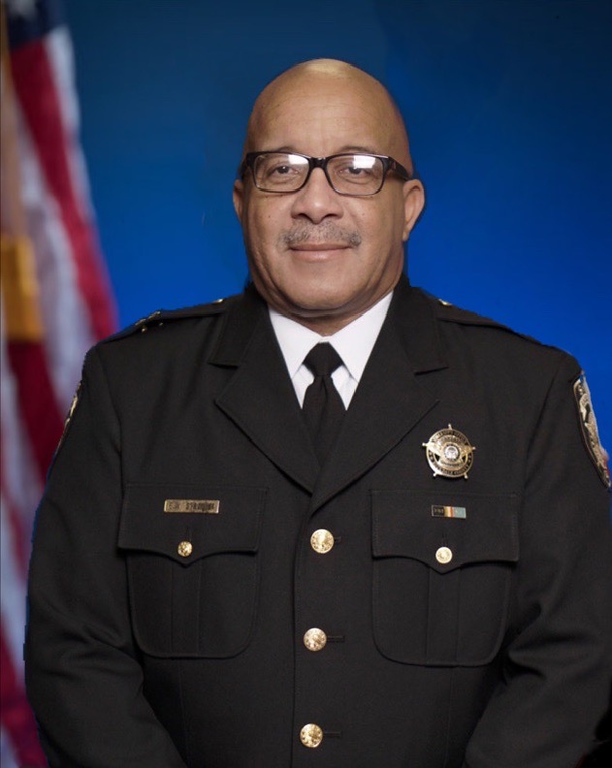 Clayton Democrats sent out a questionnaire to all 10 candidates for the September 21, 2021 special election for Clayton County Board of Commissioners District 1. We received five responses. The following are responses from candidate Ernest Strozier. We encourage residents in District 1 to vote on Tuesday for who they would like to have in this position.
1. What qualifications do you have that make you qualified than the other candidates?
I have over 20 years of leadership experience brining resources to the community. I have sat on nonprofit boards for the last 15 years and understand the commitment it takes to be a present leader in a large organization. I am the Clayton County dream, I graduated from Morrow High School, went to the military and college (GSU, UGA and Cornell), came back to the community to put roots down. I have worked in senior positions in the military, federal government, nonprofit and business community. I am currently an entrepreneur. My leadership has been recognized through awards such as 40 Leaders Under 40 (Georgia Trend Magazine), 40 Business Leaders Under 40 (Atlanta Business Chronicle), Rising Star (Urban League of Atlanta). I have been part of classes in various leadership programs (LEAD Atlanta, New Leaders Council Atlanta, Regional Leadership Institute, United Way VIP). I understand the community has been good to me and I am always working hard to make the community better for others. I am not asking to be a leader in the community. I am already that, what I am asking is to lead in a different capacity.
2. What incentives would you offer businesses to come to Clayton County?
I would look at offering county owned land at a discount, offering opportunity zones which offer qualified investors certain tax benefits when they invest unrealized capital gain into the designated area of the county.
3. What percentage of Clayton County's budget comes in the form of direct payments and all grants from federal sources of indirectly through state money and non-cognizable grants sourced from the federal budget?
Around 6.7 percent of or $26.7 million dollars of Clayton County's budget come from these sources.
4. Dekalb County has implemented ways to increased Covid-19 vaccinations. What are some of your ideas to increase COVID vaccinations in our county?
I would partner with local businesses to obtain gift cards to give citizens as an incentive to get the vaccination, the gift cards would be picked based on the age we are seeking to appeal to.
5. What has been your community involvement prior to seeking the seat of the District I Commissioner?
Prior to seeking office in Clayton County I was involved in the community in the northern part of Clayton County which is partially located in College Park where I served a a police officer. I also have volunteered with Area In Need ministries an organization that reaches out to the less privileged by supplying school supplies and food.
6. As a commissioner, you will be able to appoint persons to the various county boards, How will you ensure that you're selecting the right individual?
Serving on a politically appointed board is very important. I will assure that individuals appointed by me are thoroughly vetted and pass the same background check as any other county employee.
7. There is 14months left in the unexpired term of the late Commissioner Sonya Gregory. If you are elected, what will be your priority?
My first priorities would be to slow the building of warehouses in the district that don't already have tenants when completed and attract businesses that pay a decent living wage.
8. How will you engage with the citizens in District I?
Engaging with the community is very important, during the warmer months I would host "Walk With Your Commissioner" in preselected neighborhoods and myself along with the department heads would walk and chat with the citizens about concerns in there neighborhood. I would also hold once a month coffee chats at the local coffee where I would engage the citizens of district 1.
9. Are you aware of any other revenue streams that can be utilized other than raising property taxes?
Being a resident of Clayton County I'm never going to be proactive for raising taxes. Hartsfield- Jackson Atlanta Airport sits squarely in Clayton County and we don't receive any revenue from the airport. Even though there have been court decisions on this revenue stream I would want to revisit this source of revenue.
10. What is your position with regard to zoning changes within District I (with regard to logistic centers, retail development, housing, or other commercial develop)?
I would oppose any zoning changes that will displace space for building affordable housing, lower the value of the homes already in the county, bring crime to the area and effect the quality of life for the residents of Clayton County.