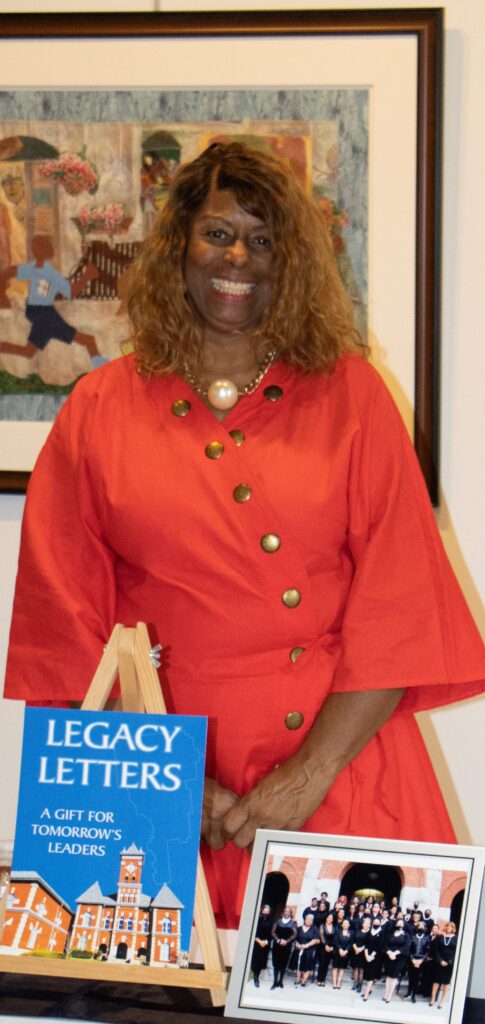 RIVERDALE, Ga. – Collaborating to document this defining moment, 41 Black women elected to office collaborated to pen letters that celebrate Black excellence.
"When we realized that Clayton County had the most Black women elected to office in the country, we decided to take a photo to capture the moment. But such a powerful moment in time deserved more recognition, so we decided to write a book where we could share our experiences with young ladies," says State Rep. Rhonda Burnough (D-Riverdale).
"Legacy Letters: A Gift for Tomorrow's Leaders" is a collection of letters to young women created by the Black women who currently hold office in Clayton County. The letters include information about how career paths were chosen, personal advice on their journeys and how to achieve success. Insight into each elected position and the role in ensuring the county runs properly offers teachable moments for readers of all ages.
"The reason it was important for me to participate is that I want little girls who look like me to know that all things are possible. I want them to know, for a fact, that they can do or be whatever their heart desires. With dedication, determination and desire all things are possible, even for each of them." State Court Judge Margaret Spencer
The book also features includes a letter written by the late Sonna Singleton Gregory, the beloved District 1 County Commissioner who passed from ovarian cancer in May. Her legacy is also celebrated throughout the book with pictures and tributes to her accomplishments.
"As Clayton County's youngest elected official, participating in this history-making book has been a privilege, honor and responsibility. I'm excited for the readers from every age, gender, race and zip code who will learn about the leadership and excellence in my hometown. It is my hope that someone somewhere reads our stories and sees themselves . . . becoming emboldened and inspired to take up space in the name of good trouble. Our young people cannot be what they cannot see." Jasmine Bowles, Board Member – District 1.
"From a conversation on a call with 1000 Phenomenal Black Women, I learned that Clayton County Georgia had the most black female elected women in the USA," says State Rep. Sandra Scott Givens (D-Rex). "Legacy Letters" is the beginning of a New Direction for our girls, daughters, and young ladies across the world. It is amazing that 41 Phenomenal Black Elected Women in Clayton County Georgia have come together and created a book of inspiration, guidance, hope, and strength. It is my hope that young ladies will read each letter and let them become part of their daily bread."
On Tuesday, October 5, the 41 women gathered to celebrate the book release and their latest contribution to the Clayton County community at Arts Clayton Gallery from 5:00 p.m. to 6:00 p.m.
Representative Rhonda Burnough represents the citizens of District 77, which includes portions of Clayton County. She was elected to the House of Representatives in 2016 and currently serves on the Special Committee on Election Integrity and the Economic Development & Tourism, Governmental Affairs, Higher Education and Small Business Development committees.
To pre-order this book, please fill out this form, after which you can do either of the following:
send it as a PDF to

[email protected]

with a $22 payment via Cash App to $RhondaBurnough (extra $2.00 to cover Cash App fee)
mail completed and printed form with $20 payment to: Rhonda Burnough, 7843 Clearview Circle, Riverdale, Georgia 30296
If you are not able to pick up your books from Rhonda Burnough or Sandra Scott, please include an extra $3.00 to your book order for shipping costs.
Questions? Please contact Rhonda Burnough at [email protected] or 404 702-4276.